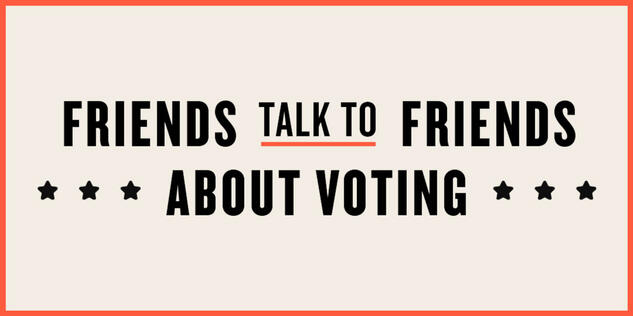 Hearing from a friend is 10x more effective in getting people to vote than texts or calls from strangers.

That means you're the best person to #TalkTheVote with your friends and family. All it takes is:
WHO you'll talk to

WHAT you want to say

SHARING resources for even more people to talk to their people!
Step 1: Who to talk to
You can check basic ballot and voting information below if your friends live in different states.
Step 2: What to say

A simple way to start is the
Three W's of #TalkTheVote:

WHERE to vote
WHEN to vote
And WHY it matters to you

Text FRIEND to 55222 to get started, or use our email template.
Step 3: Share as many #TalkTheVote tools as you want to start even more convos!